Disaster struck one sunny afternoon in Isle Erie, Pennsylvania, when Professor Pouncey, an adventuring Bengal cat and YouTube star, leaped out of his basket and ran off into the forest. This is the story of what went down and the rescue mission that ensued.
Professor Pouncey the adventurer!
Most cat owners face a tough decision with their pets. Should they be indoor or outdoor cats? Safe but potentially bored in the home or living dangerous but exciting lives outside? Adam and Pouncey have found a wonderful compromise.
The beautiful Bengal now travels in style in a specially designed heated basket on the front of Adam's e-bike. And the pair have built quite the following, with 1.35 million subscribers on YouTube and 575,000 Instagram followers!
All on camera.
Through 360 footage captured by Insta360 X3, we can see how and possibly why Pouncey leaped out so suddenly.
Attached to the Invisible Selfie Stick mounted on Adam's e-bike, an Insta360 X3 camera stood guard, capturing Adam and Pouncey's journeys. During this fateful outing, the X3 watched on as Pouncey's ears perked up, his body tensed, and he made his escape, running off into the forest with Adam following close behind.
Adam's POV shots were captured with a tiny Insta360 GO 3 camera attached to his hat. Keeping his hands free as he traversed the ever-darkening forest, Adam captured the journey of his search for Pouncey. With a light in one hand and the other pushing past the thick Pennsylvanian vegetation, Adam's cries for his dear friend were finally met with a "meow". After an emotional search over many hours, the pair were reunited!
So what went wrong?
A possible explanation is Pouncey's dislike for idle engine noises. Before Pouncey leaps out of his basket, we can see and hear the Triumph Spitfire's engine starting and possibly unnerving him. Long-time viewers will recall Pouncey's dislike of the sounds and vibrations of idle motor vehicles:
On September 19, 2023, Adam and Pouncey posted a video explaining why Pouncey does not wear a harness as the pair have been doing this for years and the harness hinders Pouncey's ability to move if there was an accident. 
No more adventures?
While this incident scared the living daylights out of everyone involved, thankfully it did not mark the end of Professor Pouncey's adventures. The two have continued to embark on their adventures ever since and we wish them all the best!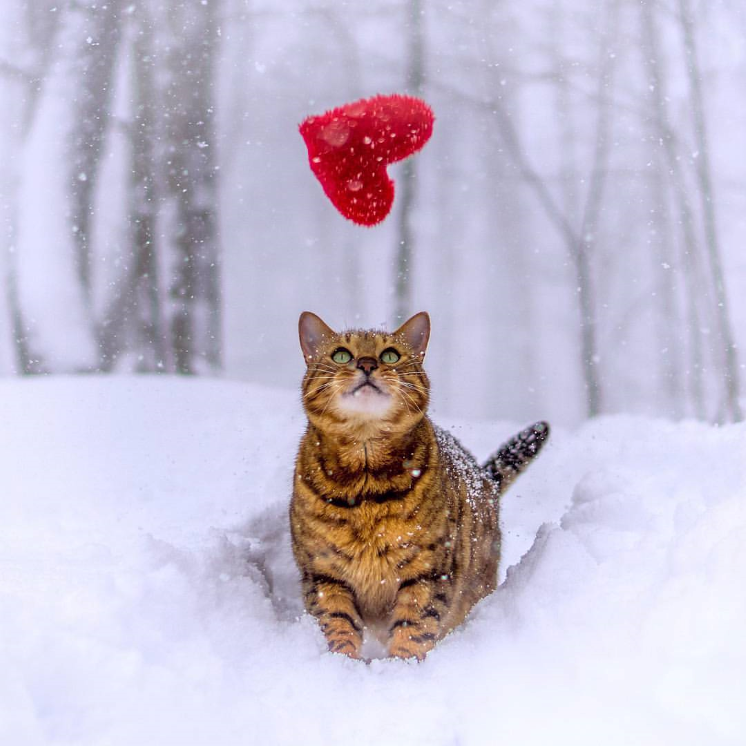 ---
Keen to keep up to date on Insta360 stories? Keep an eye on our blog and sign up for our mailing list.