When it comes to the realms of space travel, you might be surprised to hear there is a group of college students pushing boundaries.
That's the reality of the Karman Space Programme (KSP), aiming to become the first student-led team to reach space using a reusable rocket. Truly groundbreaking, their project stands as an effort to pave the way for sustainable and accessible space travel, and in the long term, KSP aims to improve life on Earth through space.
As work gets underway leading up to the development of their reusable rocket, they've been utilizing Insta360 cameras to get unique perspectives of our planet, including during their recent high-altitude balloon test, Project Eclipse, using an Insta360 X3.
We took the time to catch up with the Karman Space Programme and their team, getting to grips with how the project looks, their outlook, and using Insta360 cameras to get a unique eye into the world of rockets and space.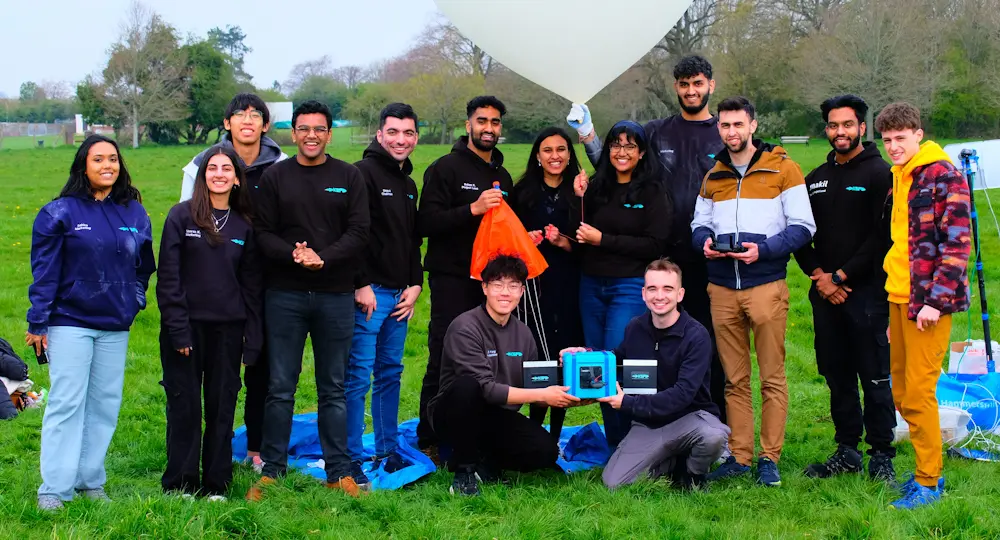 Meeting the team - who is the Karman Space Programme?
Would you mind telling us a bit more about Karman Space? How did you all meet, and what started the program?
The Karman Space Programme (KSP) is a student team with the primary objective of researching and developing space technologies to improve life on Earth. Currently, KSP is working on the development of reusable rockets, intending to become the first student-led team to launch a reusable rocket past the Karman Line. It was founded by five engineering students at Imperial College London and supervised by five leading academics to create a thriving engineering and entrepreneurial ecosystem with the common goal of sustainable and accessible space travel.
With the vision of becoming the first student-led team to reach space using a reusable rocket, what is your timeline like? What other projects have you got planned?
We have exciting projects running throughout the year. Last year we launched our first rocket, Nebula. This year we have launched Eclipse, a high-altitude balloon, to test our avionics system and ground station live streaming infrastructure. Soon we will be launching a test rocket, X-Calibur, followed by a dual-stage rocket, Orion.
The Case for Greener Space Travel
The Karman Space Programme prides itself on working towards the goal of sustainable, accessible space travel. The Eclipse project was a step closer to the wider goal of designing a completely sustainable, reusable rocket.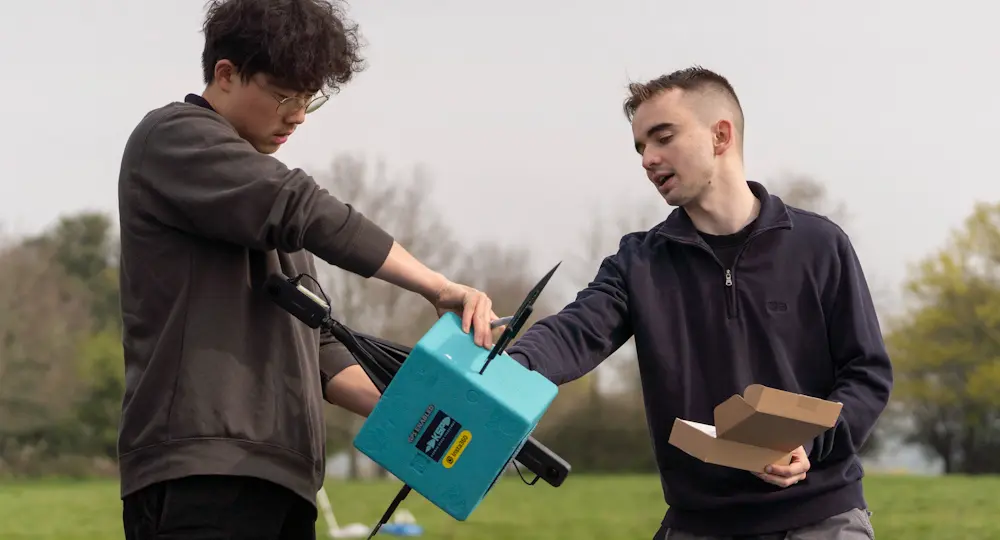 What is the importance of making space travel sustainable?
Greener space travel prevents the wastage of material which is both environmentally and economically sustainable. Contrary to popular belief, space travel can be made more sustainable by making as much of a rocket reusable as possible. Enabling the longevity of the hardware involved in these launches makes the possibility for discovery virtually limitless.
"...it all starts with a bold idea and a drive to make it work. The motivation is 90% of the hard work."
Capturing Extraordinary Perspectives with Insta360
An Insta360 X3 was mounted to the Eclipse weather balloon, with a bespoke in-house designed mount. The balloon reached a maximum altitude of 86,000ft without issue and was recovered shortly after touching down.
What made you decide to work with Insta360 cameras?
With Insta360 providing industry-leading 360 cameras, we decided it would be ideal to mount their cameras onto our payload to capture stunning footage of our planet, from a unique perspective. The footage turned out great - we're able to get a full view of the horizon and reframe it as desired. When capturing the burst of the balloon, the 360 camera was extremely useful.
How exactly did Insta360 cameras help you record and document your project?
It allowed us to capture amazing footage of the ascent up to a maximum altitude of 26 km, apogee, and balloon rupture, the opening of the parachute system, and the descent of our balloon. We also documented the setup and behind-the-scenes effectively. We plan on converting the footage to be viewable in VR so the whole journey is viewable by anyone wearing a VR headset.
Are there any specific features of Insta360 cameras you found the most useful for recording your project?
Their water resistance and wide operating temperatures allowed us to mount the cameras on the outside of the payload with no insulation, operating perfectly in humid conditions through clouds and -40 ℃ temperatures experienced at flight apogee.
Which cameras and accessories did you use, and how did you mount the cameras?
We modified existing Insta360 accessories with custom-designed 3D printed mounts that allowed the cameras to be securely and effectively mounted onto the payload. For example, to attach X3 to the front of the payload, we used the Invisible Selfie Stick along with a 3D-printed mount that allowed it to be hung without affecting the center of gravity of the payload.
Will you consider using Insta360 to record the actual rocket launch?
Our next rocket launch, X-Calibur, will feature the use of Insta360 cameras to record the launch from a close distance. Using 360 cameras allows us to capture the launch as the rocket ascends without concerns about framing the camera. We could potentially mount a camera onto the rocket itself if the aerodynamics permits!
A 360 Camera... In Space?
The project represents a unique opportunity for a 360-action camera to shine, namely Insta360 X3. Thanks to the power of 360 cameras and reframing, an Insta360 X3 allows for unique angles in any test or launch. Utilizing Insta360's own FlowState Stabilization and Horizon Lock, it becomes easy to capture stable, vibration-free footage that captures the skyline in all its glory.
The ascent, descent, and everything in between - captured in full 5.7K 360.
Wrapping Up
Karman Space Programme's initiative aims to develop the future of space technology, to benefit life on Earth. Currently, they have their horizons set on achieving space exploration using a reusable rocket. With collaborations with major industry players and the support of experienced supervisors, they dare to accomplish remarkable feats. By utilizing Insta360 cameras, Karman Space Programme is using a unique method to capture their launches, with exciting projects on the horizon.
The Think Bold Fund aims to support creators and projects such as the Karman Space Programme in bringing bold ideas to life. By submitting ideas or completed content to the fund, participants have the chance to win up to $100,000 cash, along with cameras, production equipment, technical support, and more. The fund is open to anyone, regardless of their level of experience. For more information on the fund, click here.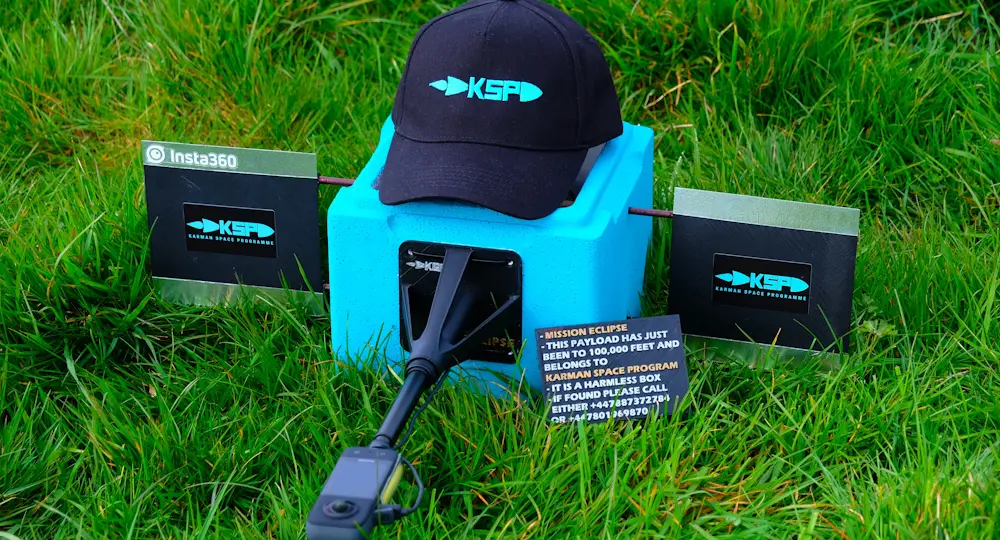 You can follow Karman Space across the following platforms:
Website: https://www.karmanspace.co.uk
Instagram & TikTok: @karmanspaceprogramme
LinkedIn: https://www.linkedin.com/company/karmanspaceprogramme/
---
Keen to keep up to date on Insta360 stories? Keep an eye on our blog and sign up for our mailing list.