It's said that in the world of cinematography, the equipment you choose can eventually make or break a shot.
Whether through quality, ease of use, or capability, the camera serves as a tool and an extension of the cinematographer's vision. Ultimately choosing the right camera becomes pivotal to conveying the narrative.
Over the years, innovations have consistently hit the film industry, bringing improvement or entirely new ways to shoot. A recent choice for cinematographers has included the Insta360 ONE RS 1-Inch 360 Edition.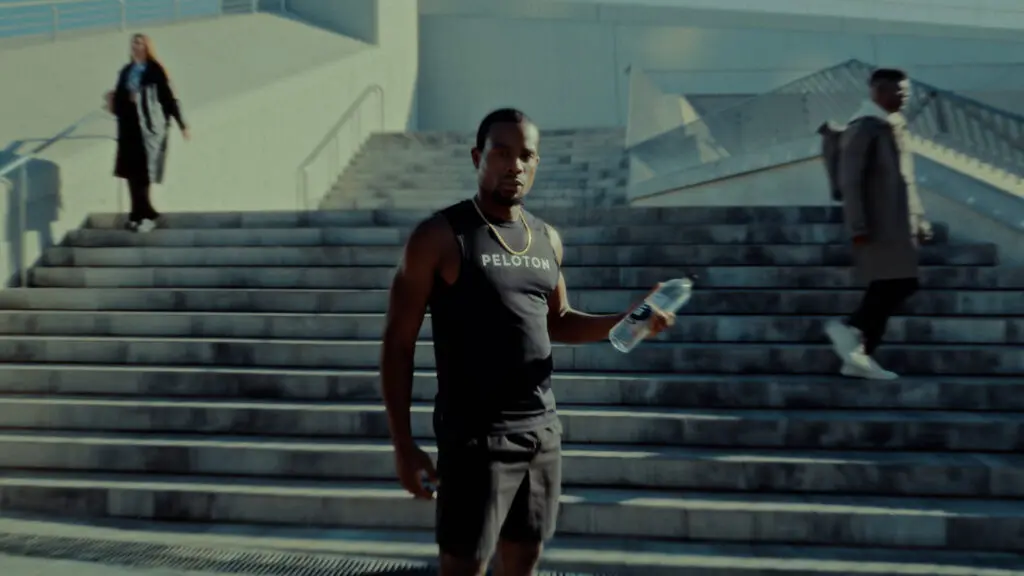 We're delving into a recent conversation we had with cinematographer, Pat Aldinger, who wove the Insta360 into a recent work of his—a Smartwater commercial shot in the vibrant streets of Barcelona:
Let's explore how this premium 360 camera transformed his vision into cinematic reality.
Would you mind telling us a bit more about yourself?
My name is Pat Aldinger. I'm a cinematographer from Berlin. I studied film in Stuttgart, which, while not the coolest university around, gave me the chance to connect with some passionate film enthusiasts. My journey began with watching behind-the-scenes videos and shooting smaller music videos. As a professional downhill skater, I often filmed with compact action cams, giving me hands-on experience with wide-angle lenses and camera builds. Moving to Berlin, my focus shifted to commercials and larger music videos, but I always stayed true to my wide-angle style.
Tell us more about this video project you just did. What was it for and what role did you play in the whole production procedure?
The commercial was for Smartwater. I served as the cinematographer, responsible for lighting and establishing the camera language for the film.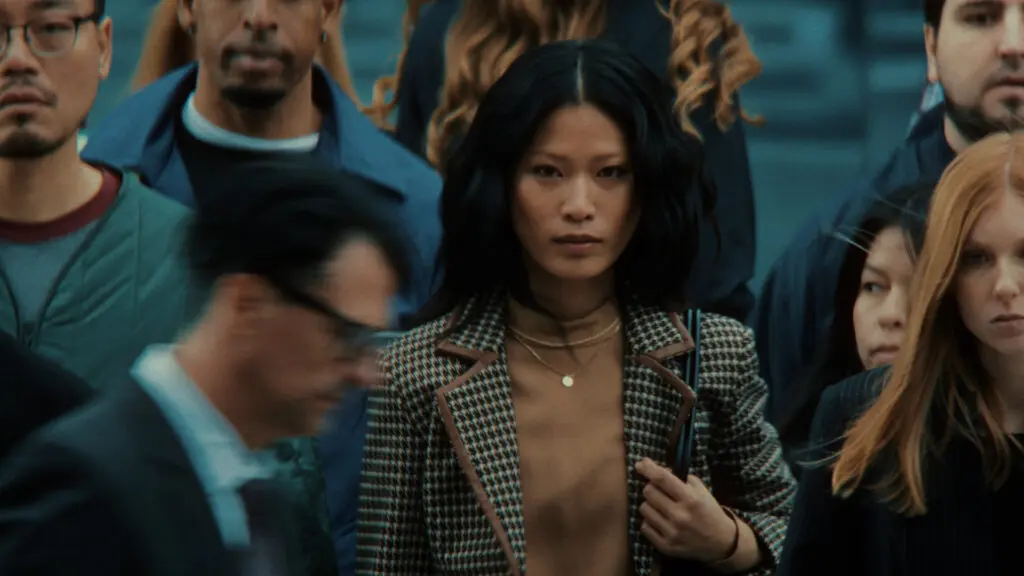 We noticed you used Insta360 ONE RS 1-Inch 360 Edition for some special shots in this video. What made it the go-to camera for you in this project?
Henry Scholfield, the director, and I gravitated to the Insta360 ONE RS 1-Inch 360 Edition mainly because of its 1-inch sensor, which allowed the footage to seamlessly integrate with our other cameras like the Alexa Mini LF, Red Komodo, Phantom Flex 4K, and more.
In Henry's early storyboards, the shot follows the rider and suddenly the camera dives underneath a car, so he had the great idea to mount the camera to a small electric toy car and follow the rider as fast as we could. Shooting something like this with a normal camera is possible for sure, but we needed a good and fast solution because of the timeframe we were given on the shoot days. We mounted the Insta360 with a small arm to the toy car and that was it.
We primarily used it for that scene with the BMX rider. Great, easy, and fast!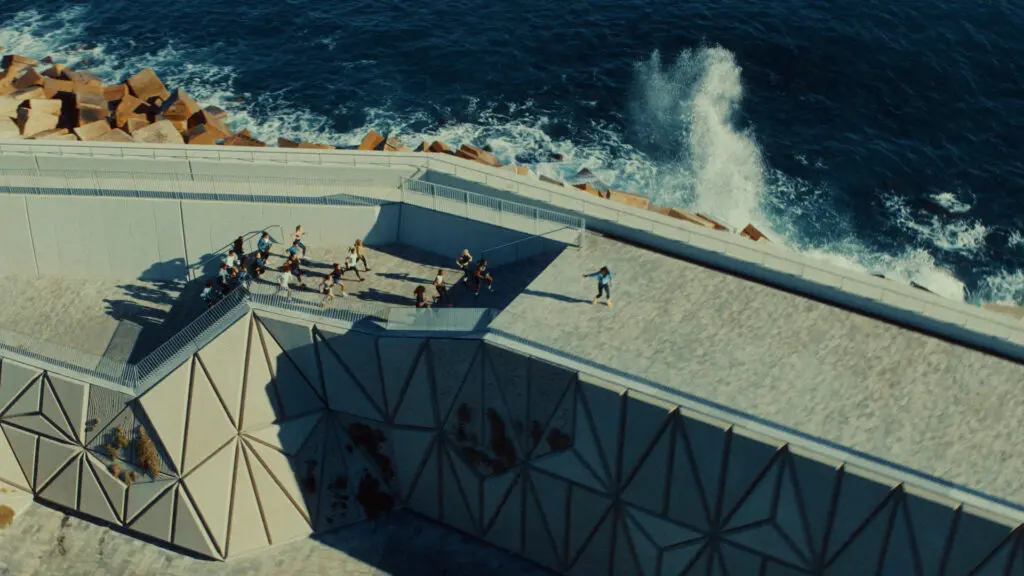 Are you pleased with the results from the Insta360 ONE RS 1-Inch 360 Edition?
Absolutely! The shots we captured blended well with the other cameras. Its ease of use, smooth connectivity, and efficient data transfer capabilities make it a powerhouse.
"A premium 360 camera is invaluable for creating transitions, capturing unconventional angles, and VFX plates."
As a cinematography artist, what value can a premium 360 camera add to projects? Would you recommend them for professional content creation?
A premium 360 camera is invaluable for creating transitions, capturing unconventional angles, and VFX plates. I once placed the camera inside a soda glass for a unique 360° shot through the liquid, something hard to achieve with other cameras.
Do you often utilize 360 cameras in your projects? What are your thoughts on their potential?
Yes, indeed! Working with someone as technically savvy as Henry means using a mix of equipment. We often rig the Insta360 atop our primary camera for VFX plates and transition shots. For cinematographers who appreciate an abstract or wide-angle style with intricate transitions, this pays off. I recommend it!
Keeping the Shots Rolling
In an industry where innovation and creativity are key, having the right equipment can shape the story you're trying to tell.
The Insta360 ONE RS 1-Inch 360 Edition is proving its worth by offering filmmakers a versatile and high-quality tool to capture their vision. As Pat Aldinger's experience suggests, it's not just about having the right equipment, but knowing how to leverage its potential. Whether you're a budding filmmaker or a seasoned cinematographer, consider the dynamic possibilities a 360 camera can bring to your next project.
Check out the Insta360 ONE RS 1-Inch 360 Edition here.
---
Keen to keep up to date on Insta360 stories? Keep an eye on our blog and sign up for our mailing list.