The brand new Insta360 Motorcycle Bundle is here, and it's had a serious upgrade! It includes the new and improved Heavy Duty Clamp Mount, plus two Flexible Adhesive Mounts for even more epic views. Insta360 action cameras like the pocket powerhouse Insta360 X3 allow riders to set up the camera almost anywhere on their bike or body for unique angles. The Motorcycle Bundle is the perfect companion to the best motorcycle action camera—check it out!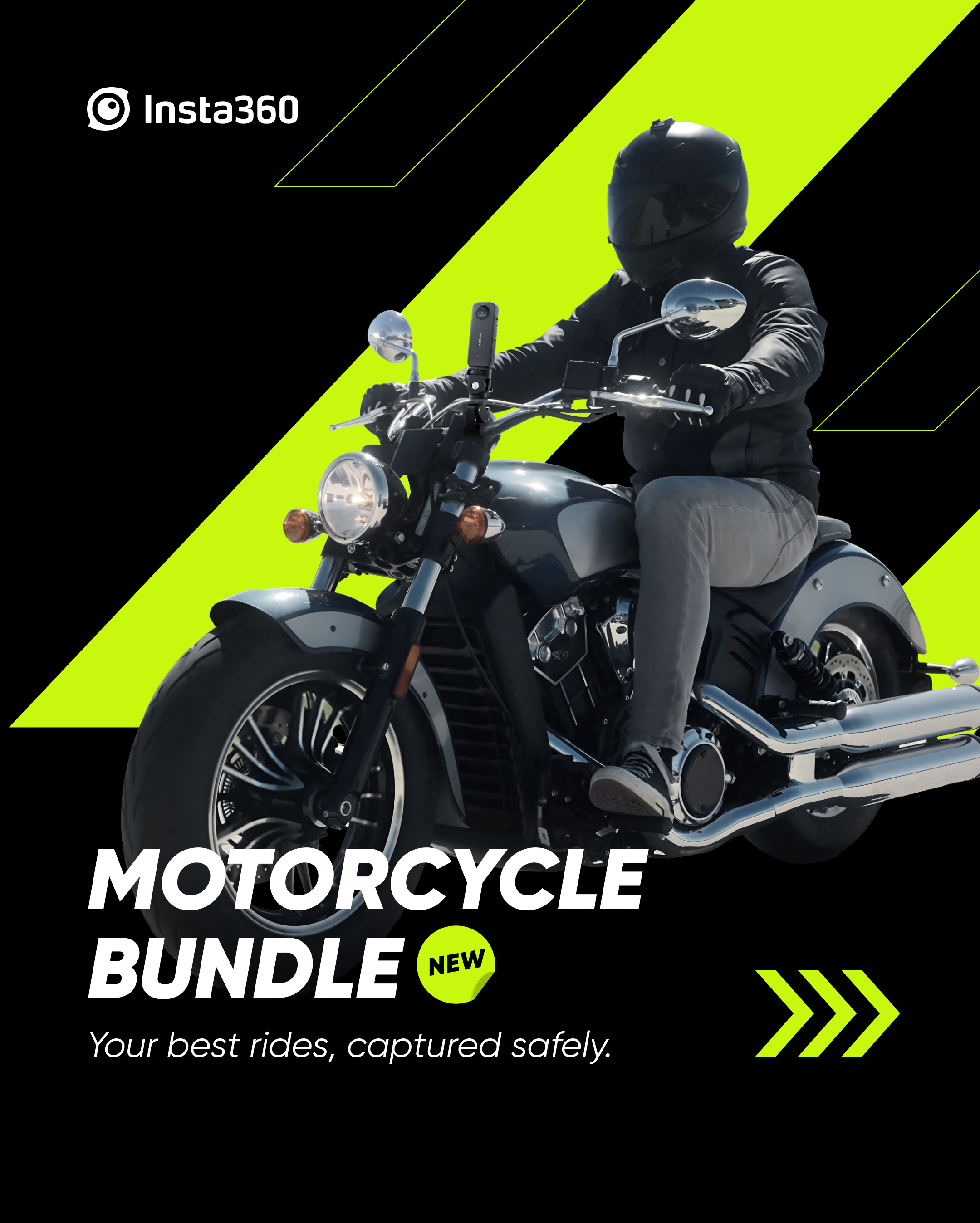 What's new?
The new bundle is guaranteed to avoid any shakes in your footage when you hit the road. Both accessories sport a rugged, robust design specifically for motorbiking, making them mounts you can depend on.
This bundle is perfect for every dirt track, road trip, or track day.
Heavy Duty Clamp Mount
The updated clamp utilizes an all-new design with no ball joint. This seriously sturdy setup counters even the most intense shakes and keeps the shooting angle locked—your shots have never looked so stable!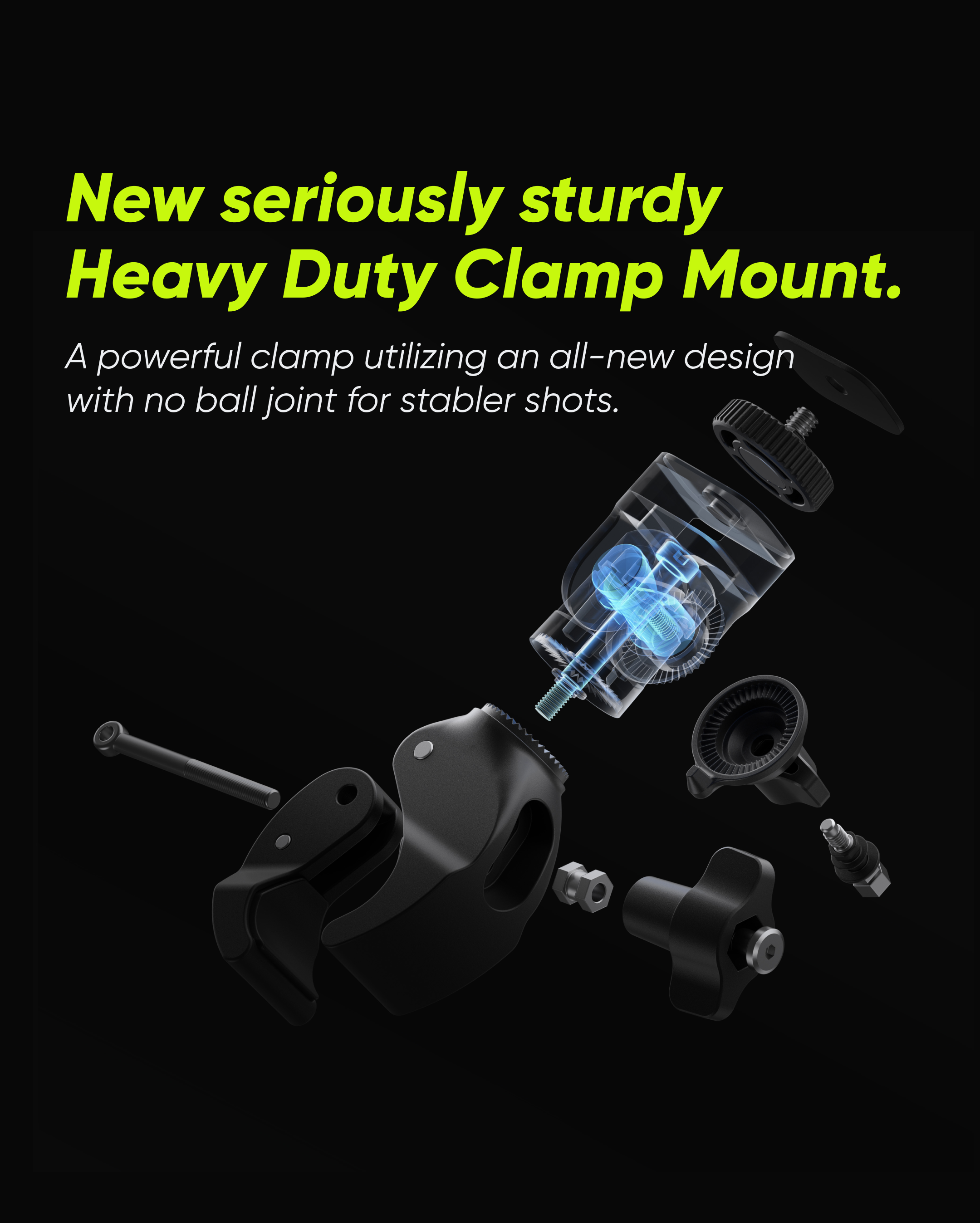 No matter what kind of bike you have, you can find a place to attach your camera with this powerful, universal clamp, whether it be the handlebars, bumpers, or somewhere else. Mounting takes just a few seconds and you're ready to ride!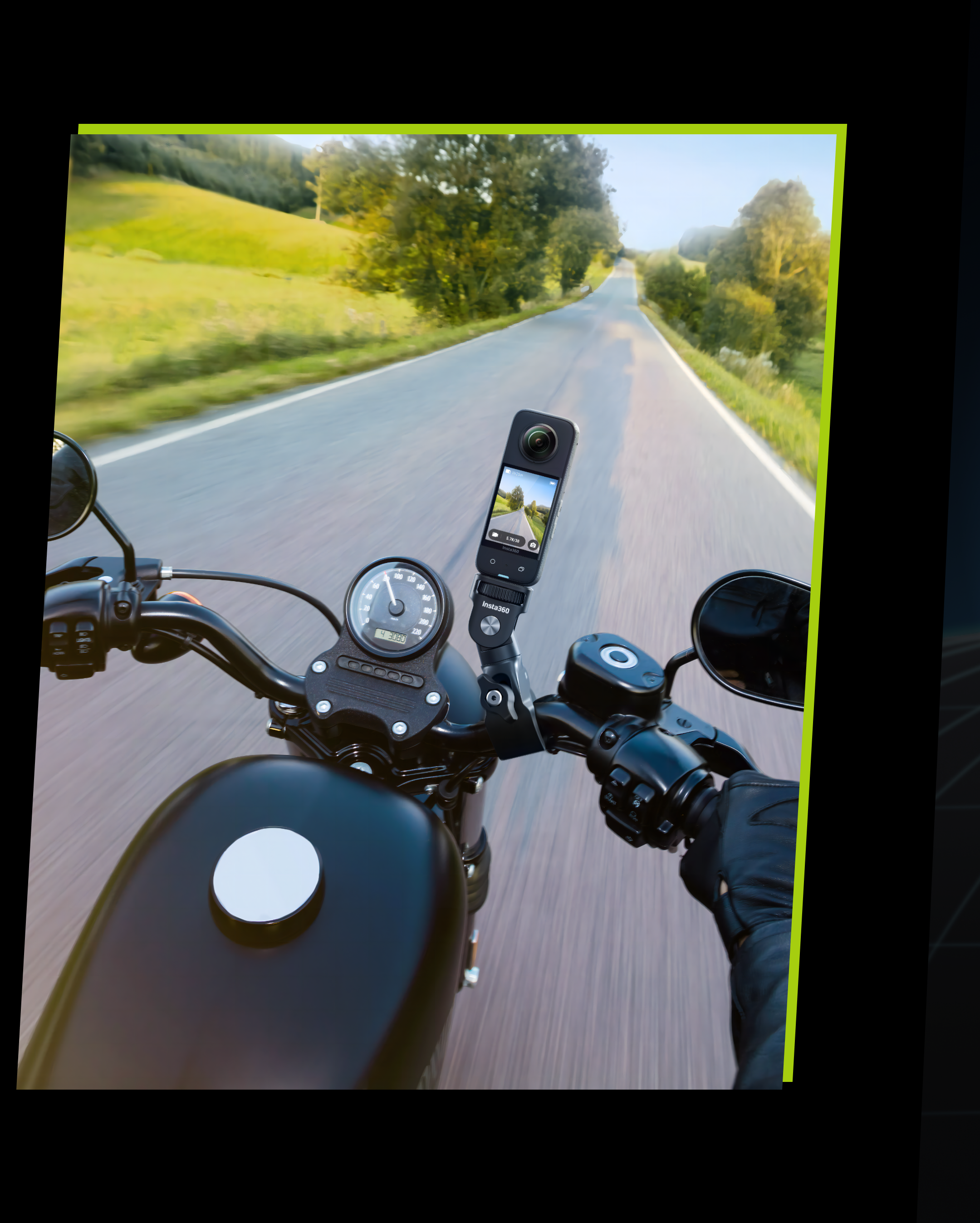 Flexible Adhesive Mount
The best thing about filming your ride with an Insta360 camera is the freedom of how you shoot. The new Flexible Adhesive Mount unlocks even more possibilities, as it sticks to both smooth and curved surfaces for endless creative options! The 3M reinforced adhesive base stays firmly fixed even in challenging environments, such as heat, humidity, wind, and rain.
Fit it to your helmet, fuel tank, windshield, or wherever you can think of. The bundle includes two Flexible Adhesive Mounts to unlock even more shooting angles.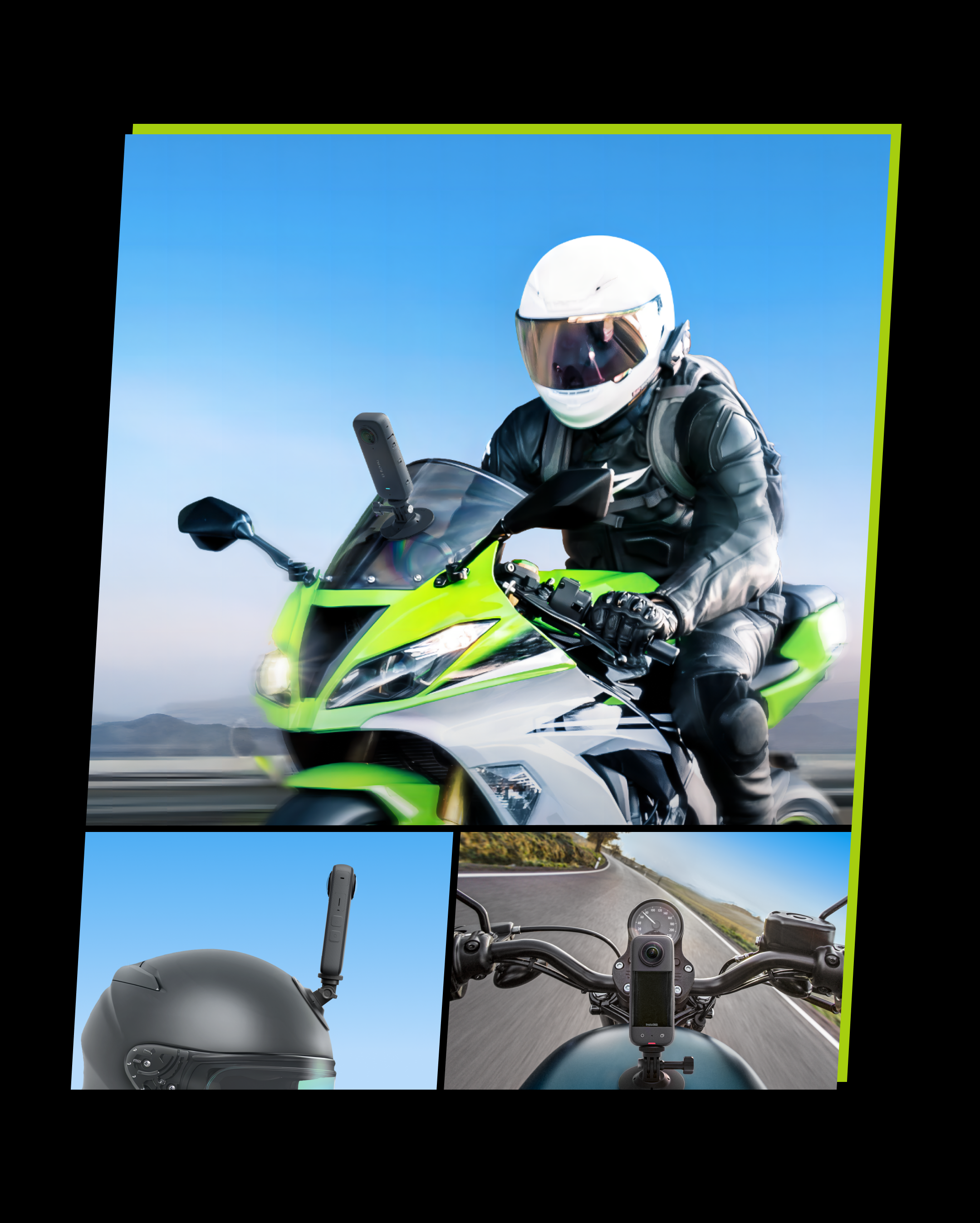 Your best rides, captured safely.
The Insta360 Motorcycle Bundle is available to buy today from the Insta360 Official Store for $49.99.
It includes 1x Heavy Duty Clamp Mount, 2x Flexible Adhesive Mounts (with 3M stickers), 2x 1/4" to 2-Prong Adapters, 3x Thumb Screws, 1x Hex Wrench, 1x Clamp Mount Wrench, 2x Cleaning Wipes, 8x Anti-Slip Rings and 1x 3-Prong to 1/4" Adapter.
---
Keen to keep up to date on Insta360 stories? Keep an eye on our blog and sign up for our mailing list.